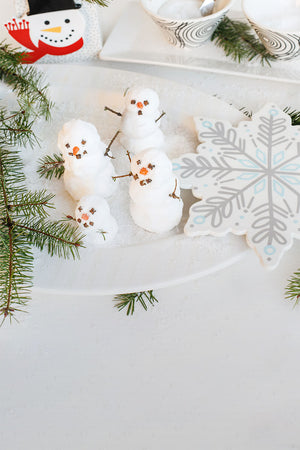 Winter has arrived and it's time to make your home feel oh-so-cool and stylish.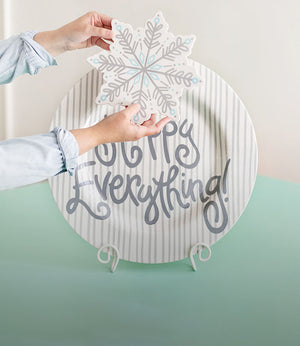 Stone Cold Stylish
Style your home with a sophisticated hue that brings a subtle and neutral look to your winter home.
STONE COLLECTION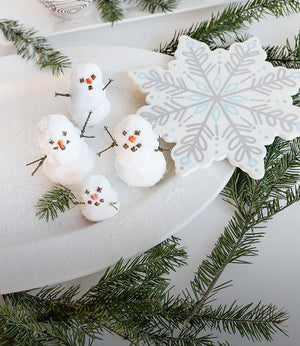 Snowy White
Make your space feel clean and fresh with a color collection that sparks a new look for the new year.
WHITE COLLECTION
Decorate for Winter
As winter blankets the world in a glistening layer of snow, it's time to infuse your home with the cozy magic and warmth of the season. Happy Everything! offers interchangeable décor, accessories, and gifts to help you create a happy little winter wonderland right in your own space.
Festive Décor and Serving Essentials
Transform your happy home into a winter wonderland with festive decorations from Happy Everything! Our Bases are interchangeable décor essentials that are perfect for all your serving needs – especially when displaying a festive Attachment. Choose our Mini Entertaining Rectangle Platter or Black Stripe Mini Happy Everything! Square Platter for small gatherings or break out the Big Entertaining Round Platter and Big Happy Everything! Bowl for parties! 
Interchangeable Winter Décor
Adorn your home with delightful Bases and Attachments featuring snowmen, snowflakes, and classic winter colors. These decorations will bring the spirit of winter to every corner of your home, spreading the happy.
Cozy Home Decorations
Embrace the chilly weather and make your home cozy with a little help from Happy Everything! Our Bowl Bases are perfect for serving popcorn to loved ones snuggled up by the fire. Add a touch of winter charm with decorative Nesting Cubes featuring delightful Snowflake Attachments and bring some happy into every room in your home. These accessories will create an inviting atmosphere that is sure to make you feel right at home during the winter season.
Match your Style
Happy Everything! offers tons of options for different color and style preferences, making it even easier to change up your seasonal winter décor in an instant! Our Stone Collection is both subtle and sophisticated, adding a neutral look to your winter home, while the White Collection is a clean and fresh way to brighten up any room! Interchangeable Attachments let you keep your home décor fresh for every season from winter and beyond.
Decorate your Home this Winter
This winter season, cozy up and embrace all the happy of the season with the Happy Everything! Winter Shop. From festive décor and home accessories to the perfect gifts and seasonal serveware, find everything you need to create a happy winter retreat. Surround yourself with the beauty and charm of winter, and let the magic of the season fill your home with happy with Happy Everything!