gifts under $100
Show your friends and family that all life's moments are meant to be celebrated with thoughtful gifts from Happy Everything!
gifts under $75
Gift happy for any occasion with functional serveware and interchangeable home décor featuring designs that spread smiles all year long.
gifts under $50
Happy is always in reach and ready to share with grab-and-go gifts. Stock up on favorites and spread happy!
gifts under $30
Bring happy to the table with thoughtful gifts that inspire smiles and stylish home décor collectors.
Everyone enjoys a gift that is chosen with happy in mind. Bright colors, seasonal designs, and functional home décor that have been thoughtfully presented spread smiles on any occasion. Whether the person you are gifting is a close friend or the host of a neighborhood picnic, the right gift can spark enthusiasm to live a happy life.
The Joy of Gifting
Start with the perfect Base, and you'll start an obsession that will need feeding throughout the year! Give the gift of infinite interchangeable design with Attachments created to celebrate all of life's special moments. You will get so attached you'll want to do it all over again and always find a little happy in every gift you give.
Grab-and-Go Gift Convenience
Find a gift for everyone on your list with the grab-and-go convenience you've come to love with Happy Everything! From travel mugs to embellished sets for every occasion, you'll find the multifunctional designs everyone wants – including you! Happy messages and playful patterns make grab-and-go designs easy gift options at a variety of price points – so stock up and keep happy on hand for all of life's occasions, big and small.
Gifts at the Price You Want
Finding fun and meaningful gifts can be a challenge. Happy Everything! has one goal in mind – to bring happy to each and every day – and our gift selection helps you do that, too. Whatever your budget, we have colorful designs and functional décor that bring happy to any space and smiles to every face. From Bases to start a collection to custom-shaped ornaments to celebrate a milestone, our gift selection has all the styles to make gift-giving meaningful at reasonable prices.
Small but Mighty Gifts
The smallest gifts can bring the biggest smiles! Our Mini Attachments, plates with playful patterns, and custom-shaped mugs are just a few of the gifts that put more happy in each and every day. Give the gifts that bring happy to a whole new level with our wide selection of gifts starting under $100.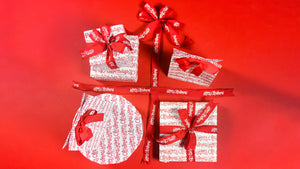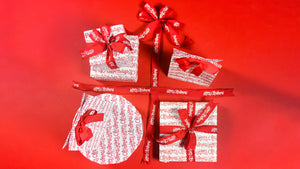 Find gifts for everyone on your list to spread happy throughout the holidays.