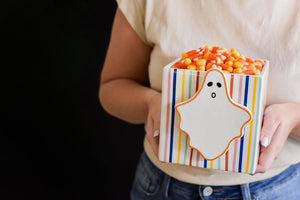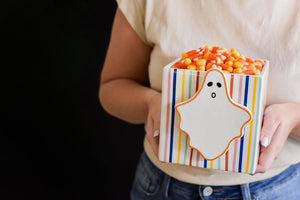 Make your home feel festive and just the right amount of spooky for Halloween with our interchangeable Attachments and decorative Bases
The Best Spaces & Places to Decorate for Halloween
FRONT DOOR
Transform your front porch
into a spooktacular sight for trick-or-treating.
SHOP NOW
ENTRYWAY
It's as easy as 1-2-3 to cast a spell on friends and family with our Mini Frames, Big & Mini Bowls, and frightfully fun attachments.
SHOP NOW
KITCHEN COUNTER
Transform your kitchen counters into super sweet, not-so-scary Halloweentime space in a snap.
(Just like magic?!)
SHOP NOW
Greet Spooky Spirits!
Give your neighborhoods' little ghosts and goblins a ghoulish welcome with our happy door wreaths and spooky Attachments.
Bone Appetite
Be the house everyone's talking about! Spread some happy with these stylish candy bowls and be sure to keep a few pieces for yourself... (We won't tell!)
Serve up some festive flair
Whether you're hosting a costume party or serving up an All Hallow's Eve family meal, refresh your Halloween tablescape with ease thanks to our versatile Platters.
Have a Picture-Perfect Halloween
Proudly display your children's favorite Halloween costumes, or favorite holiday photos of years' past, with our festive Mini Frames that'll bring happy smiles to your home all season long.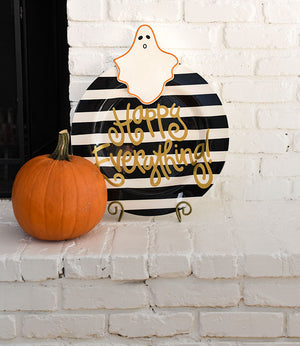 For a Classic Halloween
These pieces scream chic and will bring instant style (and fun!) to your ghoulish gatherings.
BLACK COLLECTION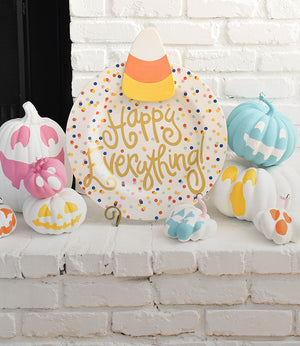 For an Oh-So-Colorful Halloween
Make way for cheerful hues and happy (haunted?) spirits at your next occasion.
HAPPY DOT COLLECTION
Decorate for Halloween
Decorating for Halloween doesn't have to scare you! Thanks to Happy Everything!, keeping your home looking decked out for the holiday is easier than ever for every occasion. Our not-so-spooky designs allow you to choose between a classic Halloween style with bold black hues or more fun designs and brighter colors for your Halloween décor.
Ways to Decorate for Halloween
Happy Everything! has fun and festive options for everything from trick-or-treating and costume parties to decorations to display with your favorite Halloween photos from years past.
Halloween Serving Platters
Our platters are available in multiple shapes and sizes to perfectly accommodate all your favorite flavors. Choose a large serving platter for a main course, a mini serving platter for a selection of appetizers, and one of our round platters for cakes and other desserts.
Bowls for Halloween Candy
Want to add some not-so-spooky designs to your trick-or-treating Halloween décor? Happy Everything! has the perfect Halloween bowls for your home! With multiple sizes and the addition of our Nesting Cubes, you can grab your favorite bag of mixed candy to fill your Big Bowl or give each candy its own container for a stylish presentation. Our interchangeable Attachments can be snapped on for festive flair.
Serving Boards for Charcuterie Spreads
If you're hosting an adults-only Halloween party, adding a charcuterie board to your table is a great way to ensure there's something for everyone. Our Happy Everything! Marble Serving Boards are available in big or mini sizes and can be paired with any of our Halloween Attachments for easy Halloween décor.
Halloween Patterns and Styles
Whether you enjoy a traditional ghouls and goblins style for your Halloween décor or would prefer pink, purple, and teal pumpkins and colorful polka dots, you can find the perfect designs at Happy Everything! Our Bases are offered in black and white or vibrant colors and feature hook-and-loop fasteners to offer something for everyone with the addition of Attachments. Happy Everything! has several exciting Big and Mini Attachments to pair with our Base options for easy, interchangeable Halloween décor.