art with heart
benefitting St. Jude Children's Research Hospital®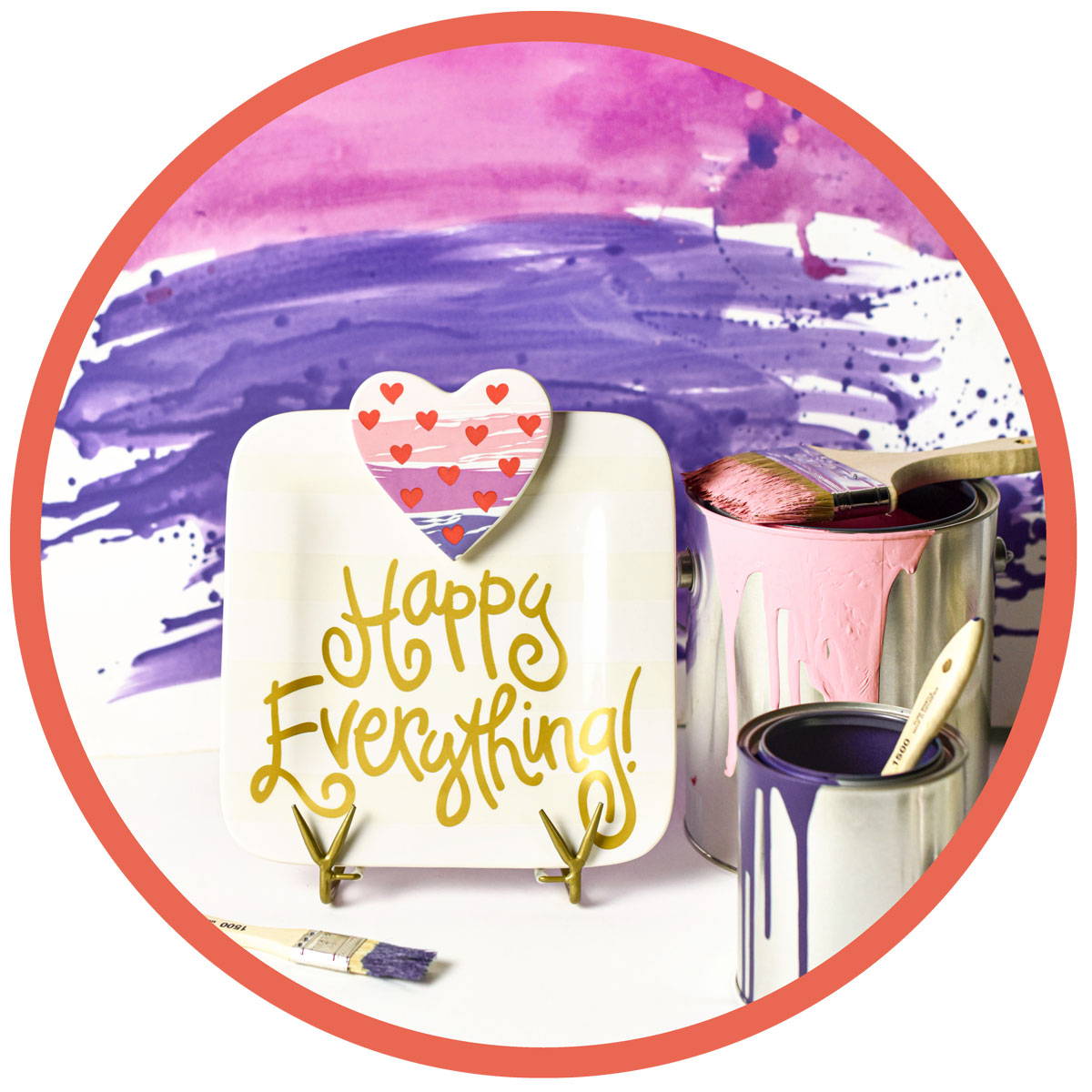 As Laura hosted her first children's art therapy workshop in 2012, she witnessed firsthand the healing power of art. At that very workshop, Laura was inspired by a patient's painting of a simple striped heart. This was the creative spark that led to the design of a special heart-shaped Happy Everything! attachment, the first Limited Edition St. Jude Attachment.
behind the designs
Since then, we have designed over 7 renditions and now illustrate a new patient-art inspired limited edition design each year. The design is always a heart, always benefits St. Jude, and is always the featured product of our February campaign, Art with Heart. The 2022 limited edition designs are inspired by the artwork of St. Jude patient, Daniela.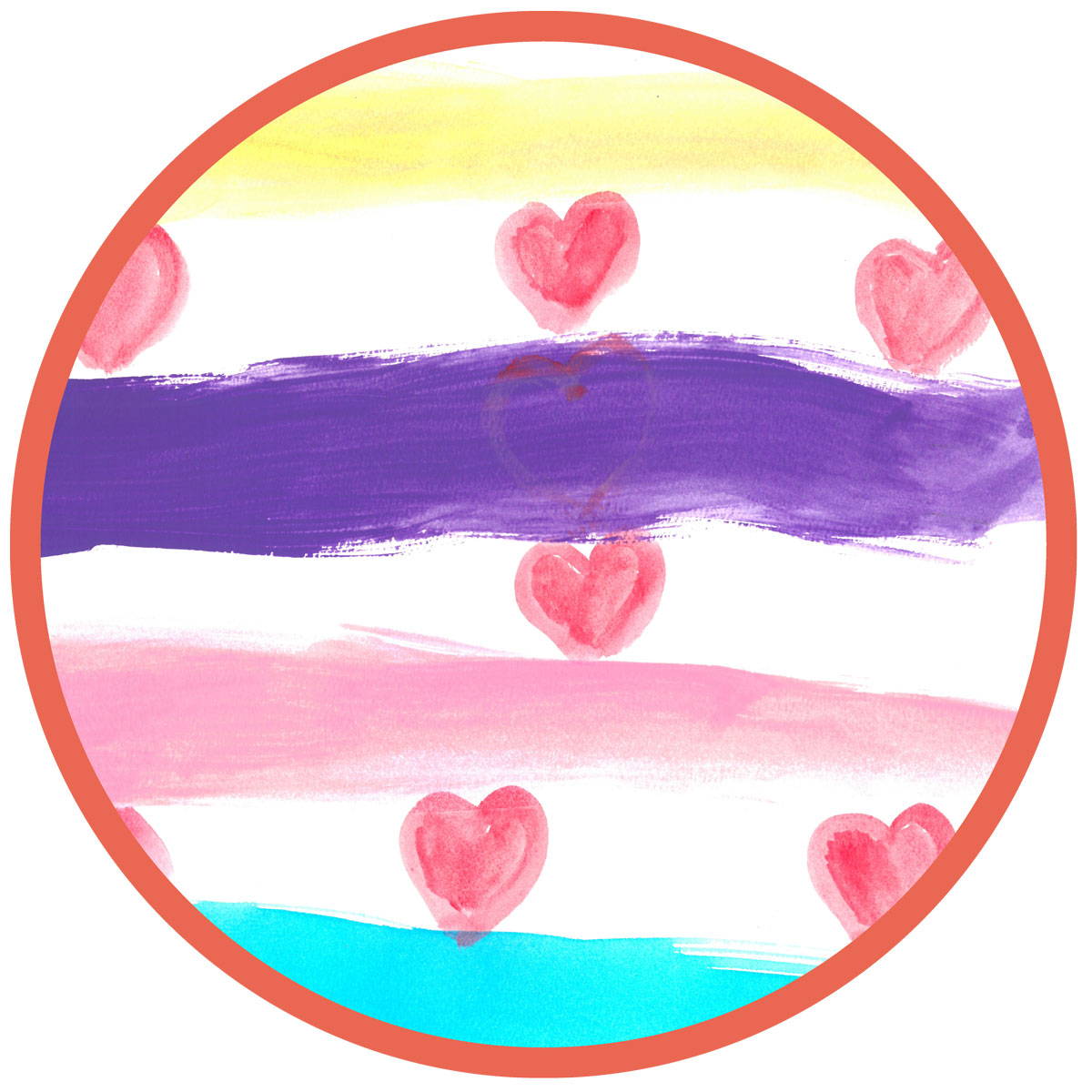 limited edition 2022 st. jude mug
As we design the Limited Edition St. Jude Mug each year, our hope is that people will use it and be inspired to take a moment and think of others. With every mug sold throughout the year, Coton Colors Company proudly donates $3 to St. Jude Children's Research Hospital®.
the start of art with heart
I believe in the power of art therapy, for all ages. Back in 2012, we hosted our very first art workshop at St. Joseph's Hospital in Tampa, Fl. We were advised by the director that children of all ages would come and go as they were able and that we should expect a wide variety of attention spans depending on how the children felt. As the children arrived, we got busy, prompting them to draw whatever it was that made them happy.
It was so enjoyable watching each child approach their artwork differently. Some very hesitant and careful to begin, thinking and thinking about what truly made them happy, others diving in with gusto choosing every single crayon in the box and creating and creating and creating numerous works of art.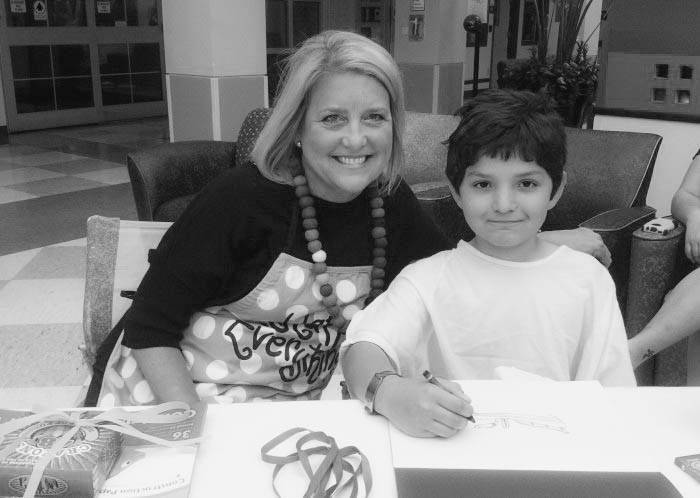 I noticed one child, in particular, was a little slower to put his crayon to paper, so every few minutes I went to check on him and suggest different happy images. You could see when it clicked in his mind - he knew what he wanted to draw! He proceeded to draw the sweetest multi-colored striped heart and told me emphatically, "I drew this for my mom, because she makes me happy."
That multicolored striped heart was the inspiration behind our very first Limited Edition Art with Heart Attachment. Since then, we've designed almost a new style every year, and we have started using artwork from St. Jude Children's Research Hospital® from patients and their siblings as our main inspiration for each design.
We are so very proud to honor these works of art by bringing them to life in a different way, and making them available to live in homes across the country, all the while, giving back to the comfort, care, and ability to live for children affected by childhood cancer.